Professional Scripophily Traders Association
PSTA .Com
703-787-3552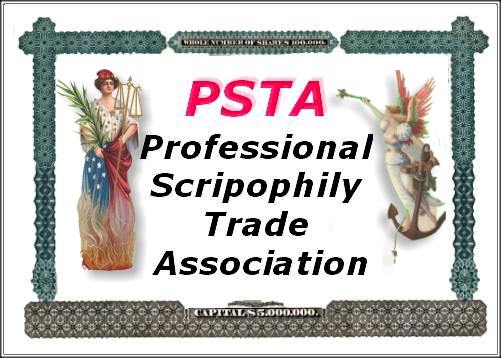 Bob Kerstein and Friends holding a Trans - Antarctica Expedition Certificate
at Base Brown, Antarctica in February 2013
A New Facebook Derivative Trade: the Stock Certificate - May 17, 2012 ...Kerstein says a lot of companies no longer offer stock certificates. That can make the remaining pieces of paper more valuable. For example, among the Apple stock certificates Kerstein has bought is one from the IPO. Shares back then, adjusted for splits, were $2.75.

...Take Pixar, which was purchased by Disney [DIS 44.8799 -0.2001 (-0.44%) ] in 2006 for $60 a share. "We sell Pixar certificates now on our website for $600 for two reasons: one, it's a gorgeous certificate, has all the Pixar characters on the certificate, and, plus, the chairman of the company at the time was Steve Jobs."


Lehman Bros. stock certificates are also popular. "They're really hard to get, and those are worth about $400 to $500 dollars now." ...Not only does he sell stock certificates, Kerstein also collects old Greek bonds. "Unlike the Greek bonds that are being traded on the market, our Greek bonds are worth the paper they're printed on." ...

Will the Facebook stock certificate appreciate more than the stock itself? One thing that could make the paper valuable is if Mark Zuckerberg leaves the company.

"Martha Stewart Living [MSO 3.4001 -0.0299 (-0.87%) ] certificates that have her name as chairman were very valuable, they sell from about $100 to $150," he says. "But when they started issuing certificates without her name on it, because she was removed from the company as an officer, the certificates went down in value."

As for whether it's preferable to own Facebook stock or the stock certificate, Kerstein pauses and says, "I would buy them both."
Friends of Financial History October 1988

Scripophily on Facebook
Join the Facebook Scripophily - Collecting Stock and Bond Certificates Group
Join the Scripophily Twitter Updates - http://twitter.com/scripophily
---
Buyers of Santa Anna Bonds
United States First Mortgage Bond signed by Mexican General Santa Anna
---
Buyers of the Bond of the Republic of Mexico Signed by General Ocha
PRE 1949 CHINESE FOREIGN DEBT LAWSUIT

The bonds have exotic names like Imperial Chinese Government Hukuang Railways Gold Loan, French Boxer Indemnity and 1913 Reorganization Gold Loan and they are all in default.

Holders of Chinese bonds issued from 1895-1942 which are all in default since 1949 are taking on the former masters of Nationalist China – the Kuomintang. The bondholder plaintiffs which include two American bond holding corporations and the Taiwan Civil Rights Litigation Organization are suing the Kuomintang's business management committee for an accounting and redemption of 120,000 separate bonds some over 110 years old and backed by gold.

The name of the case filed in the United States District Court for the Northern District of California is Taiwan Civil Rights Litigation Organization et al v. Kuomintang Business Management Committee – Case No. C10-362JL.

Prior to the 2000 election of Chen Shui-bian to the presidency of the Republic of China on Taiwan, the Kuomintang of Generalissimo Chiang Kai-shek ruled Taiwan with an iron fist and expropriated billions of dollars in assets including gold and collateral, some earmarked to redeem defaulted bonds.

In 2000, the Kuomintang lost its grip on Taiwan but unlike the Communist Party of the former Soviet Union, the Kuomintang did not return the billions of dollars in cash and assets it had looted from Taiwan and removed from mainland China in 1949. Today the Kuomintang holds a portfolio estimated to be worth at least $6 billion US dollars.

Bondholders who paid value for their bonds have had a rough time. Lawsuits against the Peoples Republic of China have been dismissed. However until recently bondholders had overlooked that at least in regards to the Republic of China on Taiwan, the original issuer of many of the bonds, the existence of the defaulted bonds had been reaffirmed by presidential decree in 2003.

The plaintiffs are seeking an accounting, redemption, and interest on the defaulted bonds from the Kuomintang.

A copy of the lawsuit is available here


See Stocks in the News:
---
Free 2012 Historic Stock Calendar with all Orders Plus Free
---
When Buying Scripophily (Stock and Bond Certificates) look for the
PSTA Members Seal of Quality and the link back to PSTA.com
---

I'm A Shareholder Book by GiveAshare.com® grabs kids' attention and keeps them involved. Written specifically to accompany a share of stock, this 45-page, full-color book is presented in a fun-filled manner with vivid colors, pictures, interesting facts, and exercises that your child can apply to their share of stock. Not bad for grown ups, too!
---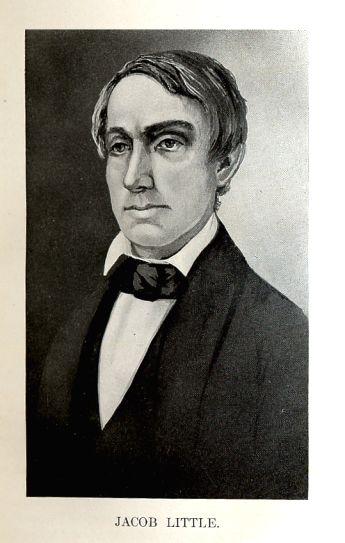 Jacob Little - The Original Wall Street Bear
---
PSTA.COM
An Association Committed to Quality and Customer Service
in the Hobby of Scripophily (Collecting Stock and Bond Certificates)
THE TENTH ANNUAL (NATIONAL)
NORTHERN VIRGINIA / Washington DC Area
Scripophily Show in JANUARY 2012 was another great success!